Adrien Oyono – Data Processing Analyst, Forecast Department
French national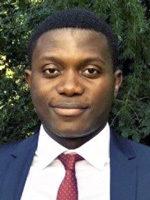 "I'm a member of the Observations Team, where we acquire and pre-process various types of observations data that are used in data assimilation across the Centre. This involves understanding the data and developing computer programs that filter, convert and/or add local information to them.
I am currently responsible for acquiring and pre-processing satellite observation data from old instruments that will be used in the next ECMWF reanalysis (ERA6), which is a picture of our weather and climate from the past up to the present. I am also responsible for acquiring and processing seasonal forecast data from various numerical weather prediction (NWP) centres in the context of the Copernicus Climate Change Service (C3S).
At ECMWF, we are surrounded by talented, friendly and smart people from many different cultures with a great working environment which allows room for innovation in our daily work.
There are so many great things to learn at ECMWF, which can be overwhelming at the beginning, but there is always someone to ask, someone who will help or provide the right answer. And more importantly, they are happy to share it!"
---
Annalisa Buoro – Senior Administrator, Computing Department
Italian national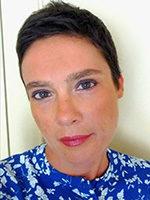 "I provide support for all the administrative aspects relating to the newly established ECMWF Data Centre in Bologna, Italy. I also support the Head of Data Centre and all my colleagues that have recently moved to Italy or are about to move here. Although I am based in Bologna, there is a lot of daily interaction with my colleagues at the headquarters in Reading, and in particular with the HR Team.
ECMWF is a special professional setting, a unique scientific agency that is a real beacon in terms of weather and climate studies. I love the dynamic pace of the work and the outstandingly informal ways in which colleagues interact. It is a centre of excellence and an international organisation providing stimulating professional standards."
---
Inna Polichtchouk – Scientist, Research Department
Finnish national (Russian and British)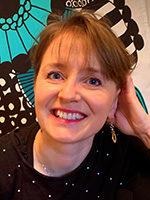 "My function at ECMWF is to improve the numerical weather forecasting model, in particular the representation of the resolved atmospheric dynamics of the 'dynamical core' and its interaction with un-resolved processes represented by 'physical parametrizations'. I am currently analysing the representation of atmospheric waves in the stratosphere in unique seasonal simulations at 1 km horizontal resolution. In particular, I am asking the question of how increasing the resolution from the current operational horizontal resolution of 9 km used in ECMWF's high-resolution medium-range weather forecasts to 4 km and 1 km impacts the resolved gravity waves.
What I enjoy in particular is being able to apply my atmospheric dynamics and mathematics knowledge to make a difference to weather forecasts and, therefore, to society. I value the collaborative aspect with colleagues, who are always willing to answer questions or point you to the right person who might be able to help. The international environment is enriching and I am fortunate to be able to work with one of the best numerical weather prediction models and explore the problems that were out of reach during my research at university, due to lack of computational resources.
As you can see from my research, it is both challenging and very rewarding. The close collaboration with many different teams across the organisation means that you learn a lot about the Earth system model and assimilation. It is very inspiring to work with world-leading scientists and to make a real difference to society! Oh, and I can recommend the canteen!"
---
Antje Weisheimer – Senior Scientist, Research Department
German national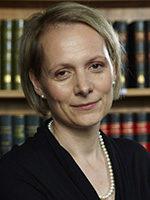 "I am involved in research on the predictability of weather and climate using ECMWF's global forecasts and modelling systems. We predict certain atmospheric flow conditions better and more reliably than others and trying to understand the reasons for such flow-dependent predictability is part of my work and will help further improve our forecasts."
Antje is currently running model experiments to find out whether we can predict El Niño (the irregular warming of parts of the equatorial Pacific) for more than a year in advance. El Niño events lead to weather impacts in many parts around the globe.
"ECMWF is an inspiring international workplace with people working on a large variety of scientific, technical and operational challenges, all with a common goal: to improve our forecast. If you wish to contribute to that goal, ECMWF provides you with an excellent environment to do so."
---
Volkan Firat – Analyst, Forecast Department
Turkish national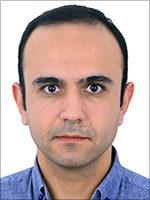 "I work in the Observations Team contributing to the SAPP Optional Programme and SEE-MHEWS-A projects. This involves working on the acquisition and the pre-processing of meteorological observations collected as part of the SEE-MHEWS-A project. I also contribute to the evolution of SAPP as part of the activities for migrating the high-performance computing facility to Bologna, and maintain and improve SAPP functionalities which meet the needs of our Member and Co-operating States.
I really enjoy the diverse working environment at ECMWF, the highly qualified staff and the team spirit across the organisation. Working for ECMWF, you will get a lot of satisfaction contributing to exceptional services and products provided for the ultimate benefit of people from all around the globe, and during the process, you will also be encouraged to realise your potential."
---
Slavko Brdar – Scientist, Research Department
German national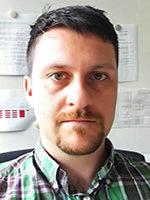 "I work with mesh generation and conservative interpolation between meshes extending the functionalities of our in-house numerical software library Atlas. I joined ECMWF just before the Covid-19 restrictions in the UK came into force, and even though I have spent my entire project length working remotely from the team, I must compliment my colleagues for their constant care and understanding, for reaching out to me to check how things are going. Communication and support among colleagues are excellent at ECMWF and I am particularly impressed by the willingness of colleagues and their high commitment in working together to achieve the common goal."
---
Peter Dueben – AI and Machine Learning Coordinator and Royal Society University Research Fellow, Research Department
German national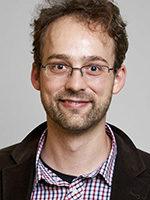 "My role at ECMWF is to coordinate ECMWF's efforts in machine learning and to perform research. At present, I am mainly involved in machine learning, high-resolution modelling, reduced numerical precision and high-performance computing. What I particularly enjoy here is the great team spirit, the international environment, the exceptional level of competence throughout the organisation, and the intriguing challenges in weather and climate modelling. ECMWF will not disappoint if you enjoy a challenge and are looking for a really stimulating place to work. Come and see for yourself."