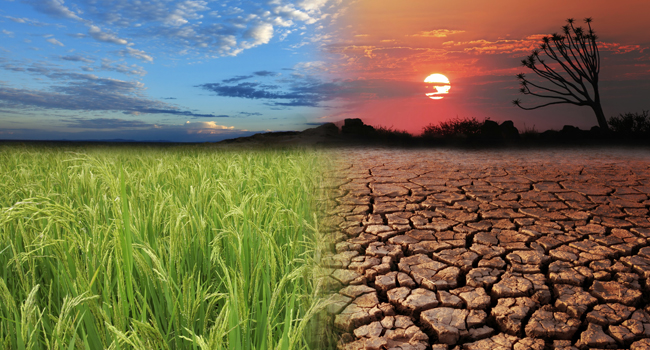 The Copernicus Climate Projections Workshop was held at Reading Town Hall from 20 to 21 April 2015
ECMWF has been entrusted by the European Commission to implement the Copernicus Climate Change Service (C3S). The aim of the C3S is to provide European stakeholders, including public authorities, businesses and citizens, with access to authoritative information about climate change and its impact on society.
Workshop description
This workshop was held to explore potential use of existing climate model projections at global and regional level for development of C3S applications and services, and to identify initial C3S information requirements in this area. The workshop also explored what kind of technical support is needed to bolster existing data access facilities in order to meet C3S operational service requirements.
The format of the workshop was a mix of presentations and working group discussion sessions. The workshop programme covered users' as well as providers' perspectives.
Presentations
Monday 20 April
Setting the scene
Filipe Lúcio (WMO)

The Copernicus climate change service: EU Climate Policy User Needs
Hugo Zunker (European Com
A sectoral approach to meet users' needs
Jaap Kwadijk (Deltares)
Use of climate projections for EEA assessments
Blaz Kurnik (EEA)
Application of climate services at the regional and sub-regional scale : some learnings from the Clim-run and DRIAS projects
Serge Planton (Météo-France)
Translating climate projections into sectoral applications for the Arctic region
Andrea Vajda (FMI)
Access to CMIP climate projections: strengths, weaknesses and perspectives
Sylvie Joussaume (LSCE/IPSL)
Challenges for CORDEX: regional climate change research and production runs for climate change adaptation
Daniela Jacob (Climate Service Center)
Tuesday 21 April
Scientific challenges
Tim Palmer (Oxford University)
Near-term predictions and projections as sources of climate information
Francisco Doblas-Reyes (ICREA and IC3)
Multi-decadal projection systems
Stephen Belcher (Met Office - Hadley Centre)
The CORDEX initiative: Emerging issues and future plans
Filippo Giorgi (Abdus Salam ICTP)
Climate change scenarios for Switzerland - the approach chosen for CH2011 and lessons learned for the future
Mark Liniger (MeteoSwiss)
Bridging research and operations
Guy Brasseur (Max Planck Institute for Meteorology)
Local information
By car
From the M4, leave the motorway at Junction 11 and head onto the A33 into Reading town centre. Follow signs to the train station and turn into Blagrave Street, which is opposite the Reading Airbus terminal at the station's side entrance.
Parking is available at The Oracle, Queen's Road, Garrard Street and Reading Station Car Parks.
By air
If you are arriving at Heathrow airport, you can take a Rail Air Link bus to Reading train station. Buses depart every half hour and the journey time is about 60 minutes. You can buy tickets online or at the ticket office at the station.
If you are arriving at Gatwick airport, take a train to Reading train station. Fast trains depart once an hour and the journey time is about 75 minutes.
By train from London
Take a train from Paddington station to Reading station. The journey time is about 30 minutes. Check timetable.
If you are arriving by Eurostar (St. Pancras International Station), take the Underground (Circle line or Hammersmith & City line) to Paddington station and proceed as above.
Alternatively, take the Underground (Victoria line to Oxford Circus, then the Bakerloo line) to Waterloo station, or you can also take bus number 59 to Waterloo station. From Waterloo station take a local train to Reading station via Wokingham. Check timetable. Trains depart every half hour and the journey time is about 75 minutes.
From Reading Station
At the station, walk down the new concourse to the Heathrow Airbus exit and cross over the road to Blagrave Street, where you will see The Town Hall on the left. Please use the Clock Tower entrance.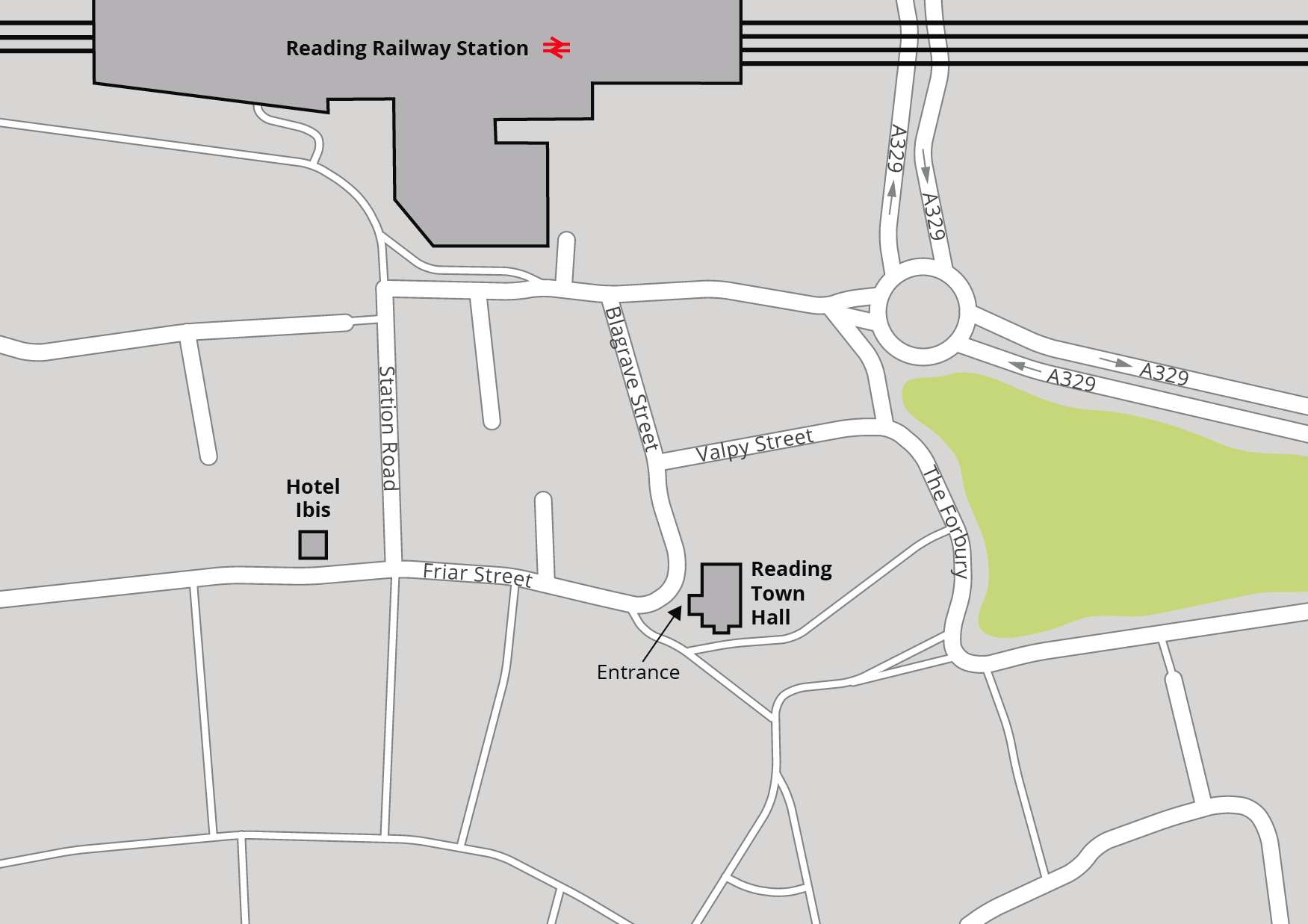 Summary
| | |
| --- | --- |
| Workshop summary and outcomes | |
Contact
e: Karen Clarke