The ECMWF Council is made up of representatives from ECMWF's Member States and meets twice a year. The Council elects a President and Vice-President from its membership. These are both appointed for one year and may not be re-elected more than twice in a row.
The Council also includes two representatives from each Member State, one of whom must come from the national meteorological service of that country. A representative from the World Meteorological Organization, EUMETSAT, EUMETNET and ECOMET is always invited to take part in the Council's meetings as an observer.
The Council adopts measures to implement the ECMWF Convention. Its responsibilities include:
admitting new members
authorising the Director-General to negotiate and conclude co-operation agreements
adopting:

the long-term strategy and the programme of activities of the Centre
the Financial Regulations and the Staff Regulations
the scale of financial contributions of the Member States
the annual budget

appointing the Director-General of the Centre and his or her deputy
taking decisions concerning any immovable property and equipment.
At its meetings, the Council receives a report from the Director-General and advice from the advisory committees.

Rules of Procedure for Council
President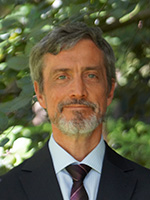 Dr Daniel Gellens, Belgium
Director, Royal Meteorological Institute of Belgium
Vice-President
Prof Penny Endersby, UK
Chief Executive, Met Office
Next sessions
21-22 June 2023 - virtual
7 - 8 December 2023 - Reading
Council working groups