ECMWF has 23 Member States and 12 Co-operating States
ECMWF's annual budget is funded primarily by annual contributions from the Member and Co-operating States, according to a scale based on their gross national income.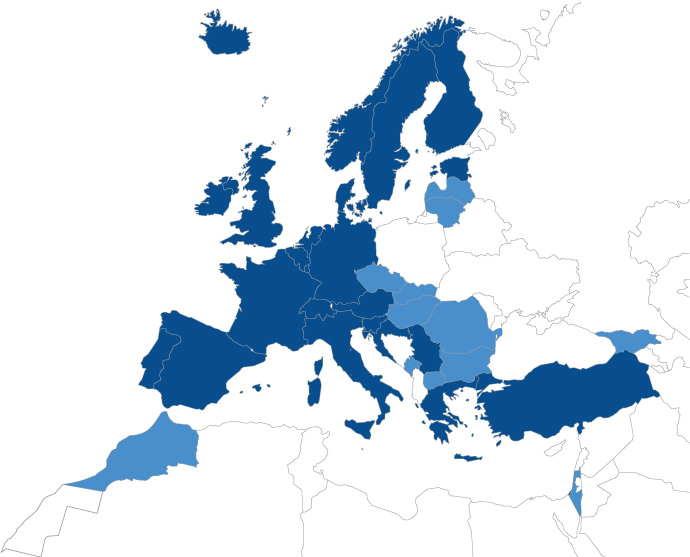 Member States
Austria, Belgium, Croatia, Denmark, Estonia, Finland, France, Germany, Greece, Iceland, Ireland, Italy, Luxembourg, the Netherlands, Norway, Portugal, Serbia, Slovenia, Spain, Sweden, Switzerland, Türkiye and the United Kingdom.
Member States are represented in the ECMWF Council, the organisation's governing body.
Co-operating States
Bulgaria, Czech Republic, Georgia, Hungary, Israel, Latvia, Lithuania, Montenegro, Morocco, North Macedonia, Romania and Slovakia.
Collaboration is central to ECMWF's work
Member and Co-operating States receive ECMWF's numerical prediction data in real time to prepare forecasts for their end users. They can access ECMWF's basic computing facilities, the meteorological archive, and temporary tape storage. Member States also have access to the supercomputers and permanent tape storage.
ECMWF works in collaboration with national meteorological and hydrological services and research institutions from many of the Member and Co-operating States, to develop its modelling capabilities, to design new products and to evaluate and diagnose forecast quality.
Read more about how international collaboration serves meteorology.