The ACDP draws up, for submission to Council, opinions and recommendations on matters concerning ECMWF Data Policy and its implementation. It reviews the opinions and recommendations coming from the Catalogue Contact Point Workshop and other similar bodies.

ACDP Terms of Reference
Chair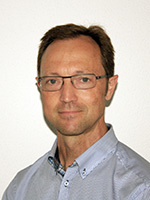 Mr Søren Olufsen, Denmark
Deputy Director, Operations, Danish Meteorological Institute (DMI)
Vice Chair
Mr Francisco Pascual Perez, Spain
Next session
The 18th session of the ACDP will be held back-to-back with the data policy meetings of ECOMET and EUMETSAT. The meeting will be held at the offices of EUMETSAT in Darmstadt, Germany and further details will be provided nearer the time.
Tuesday, 10 April 2018

09:00–13:00
47th session of the EUMETSAT Data Policy Group

14:00-17:00

18th session of the ECMWF Advisory Committee for Data Policy

Wednesday, 11 April 2018

09:00–13:00

18th session of the ECMWF Advisory Committee for Data Policy (continued)

14:00–17:00

ECOMET Working Group

Thursday, 12 April 2018

09:00–13:00

ECOMET Working Group (continued)