The ACDP draws up, for submission to Council, opinions and recommendations on matters concerning ECMWF Data Policy and its implementation. It reviews the opinions and recommendations coming from the Catalogue Contact Point Workshop and other similar bodies.

ACDP Terms of Reference
Chair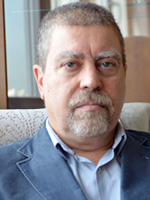 Mr Francisco Pascual Perez, Spain
AEMET
Vice Chair
Mr Paolo Capizzi, Italy
Next session
The next meeting will be held back-to-back with the data policy meetings of EUMETSAT and ECOMET during week commencing 20 April 2020 - to be confirmed.