The first user workshop in support of the SAPP Optional Programme was successfully held at ECMWF on 13 and 14 June. More than 25 representatives from 14 Member and Co-operating States attended the event. The participants were introduced to the SAPP system, its key features and its operational use at ECMWF. The workshop included live demonstrations of SAPP in operation. Attendees also received a tour of the recently developed online user documentation in the SAPP Confluence Space (https://confluence.ecmwf.int/display/SAPP/SAPP+Home). A discussion session enabled them to share experiences and feedback based on initial tests in their local operating environments.
What is SAPP?  
The Scalable Acquisition and Pre-Processing (SAPP) system is the ECMWF operational acquisition and pre-processing system for observations and other input data. It is an essential component of ECMWF's Integrated Forecasting System (IFS), delivering timely observational data in BUFR format to the data assimilation system.
At the workshop, ECMWF and the user community discussed and agreed plans for future collaborative work in support of the SAPP Optional Programme. ECMWF agreed to improve the way data extractions are modified to make it easier for users to configure SAPP to their specific requirements. For example, SAPP is currently configured to extract data every six hours, but users may require hourly extractions. ECMWF and the user community also agreed to collaborate on SAPP decoder development. The SAPP decoders are Python/FORTRAN programmes designed to convert data from one known observation type and data format (e.g. data from a buoy) to a consolidated BUFR format. Establishing channels for collaborative work such as this, with the user community at the heart of the decision making, was one of the main aims of this workshop.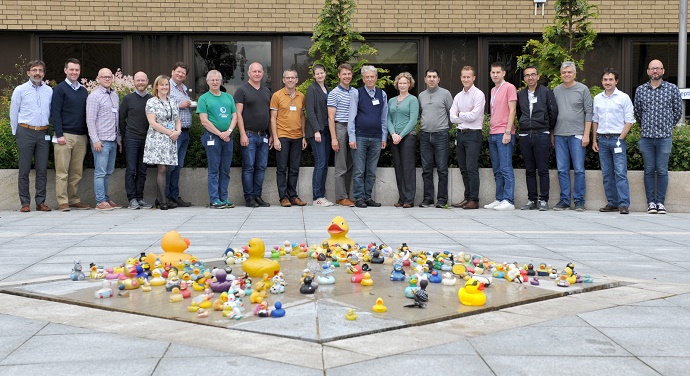 Initial feedback from participants has been very positive and constructive. Such feedback is extremely valuable as it helps ECMWF to deliver excellent user support. We now look forward to holding a second workshop, which has been pencilled in for early 2020.
About the SAPP Optional Programme
A couple of years ago, some Member and Co-operating States declared an interest in installing SAPP in their own operational processing environments. Following an initial trial phase, in December 2018 the ECMWF Council approved the Optional Programme supporting the provision of SAPP to participating states. This means only the Member and Co-operating States that have chosen to participate in the Optional Programme will be provided with SAPP user support, including any workshops or online documentation.
The workshop was recorded and live-streamed to remote attendees. All presentation material and recordings are available via the new SAPP Confluence Space. Please note that access to the SAPP Confluence Space and user support is limited to Member and Co-operating States which have chosen to participate in the SAPP Optional Programme.