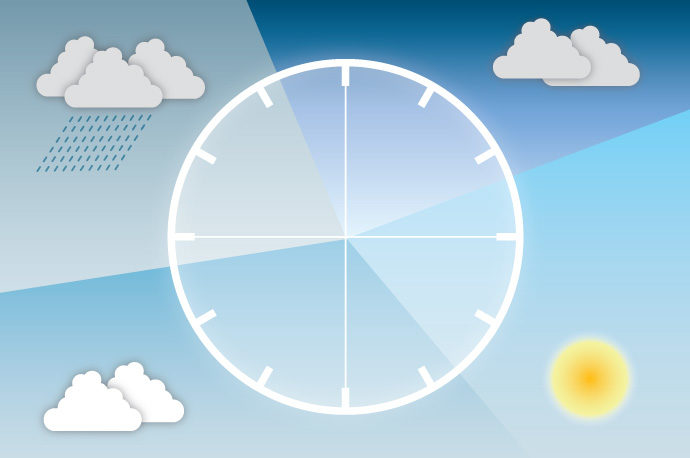 Weather does not change in three- or six-hour time slots. Hourly forecast data thus provide greater accuracy than three- or six-hourly data.
ECMWF is pleased to announce that the hourly data and 06/18 UTC forecast runs from its Boundary Conditions Optional Programme are now available to all users holding a real-time licence, upon request.
The Programme now makes the four ECMWF forecast runs per day available with an hourly time step for both the single high-resolution forecast (HRES & HRES-WAM) and the ensemble forecast (ENS & ENS-WAM).
The availability of the new High Frequency Products will provide a significant and important benefit to society.
Currently, many users interpolate the 3- and 6-hourly data they receive from ECMWF to provide hourly weather forecasts. The introduction of hourly time steps and more frequent forecasts will reduce the requirement for interpolation.
It will thus make the forecasts provided by users of ECMWF data more accurate.
This will also improve the quality of a broad range of applications in sectors such as renewable energy, commodities trading, transport and agriculture.
Established in 1991, the primary purpose of the Boundary Conditions Optional Programme is to make the data available to ECMWF's Member and Co-operating States to use as boundary conditions for their limited-area models.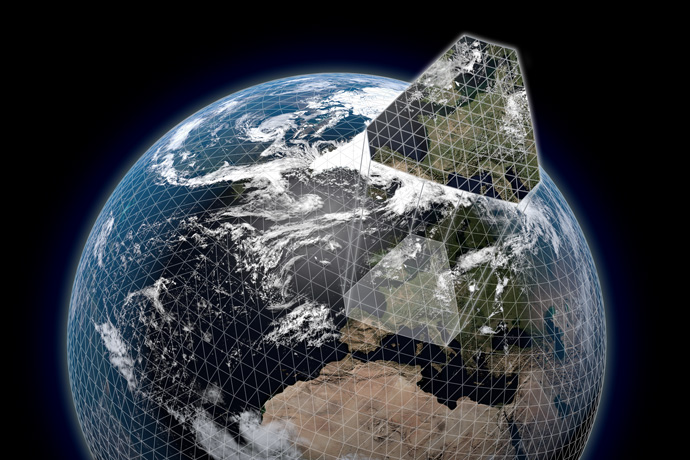 Limited-area models rely on boundary conditions provided by global models.
Following a decision by ECMWF's Council in June 2018, the same output, now called High Frequency Products, was added to the ECMWF Product catalogue.
Since 1 October 2018, the High Frequency Products have been available to all users holding a real-time licence, upon request and subject to a fee. Existing licence holders can contact their licensor or ECMWF Data Services for more information.
The newly available products comprise the following data:
HRES & HRES-WAM : hourly data from 0 to 90 hours for the 00/06/12/18 UTC forecast runs
ENS & ENS-WAM: hourly data from 0 to 90 hours and 3-hourly data from 93 to 144 hours for the 00/06/12/18 UTC forecast runs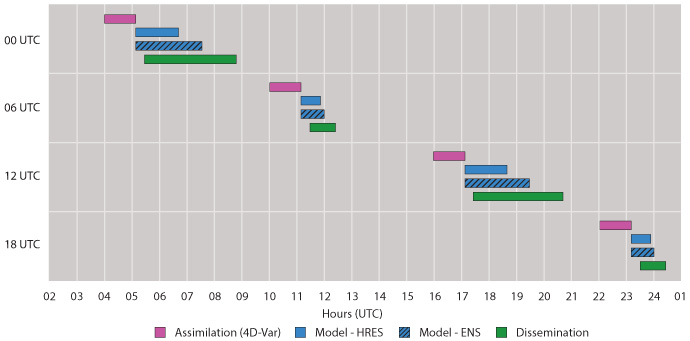 The four forecast runs with assimilation windows centred on 00 UTC, 06 UTC, 12 UTC and 18 UTC each involve a 4D-Var assimilation period, HRES and ENS model runs, and a dissemination period of varying lengths depending on the forecast range.
Further information can be found on the following web pages:
ECMWF Real-time Datasets (catalogue)