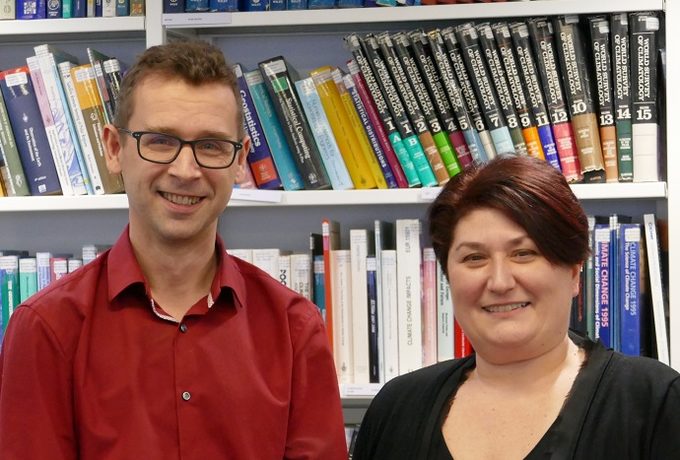 On the occasion of the 93rd Council meeting, ECMWF's Richard Engelen and Rossana Dragani will deliver a lecture on Tuesday, 4 December 2018 entitled 'Atmospheric composition in the ECMWF Integrated Forecasting System (IFS)'.
The lecture will be live-streamed from 17:15 GMT.
Atmospheric composition has been developed over the years, mostly thanks to a series of EU-funded projects (GEMS & MACC). The system today supports the operational global services of the Copernicus Atmosphere Monitoring Service (CAMS), implemented by ECMWF on behalf of the EU.
While it is not surprising that atmospheric composition is at the centre of CAMS, it is perhaps less obvious that it could also play a role in improving the quality of the numerical weather prediction (NWP) forecasts at temporal scales that range from days to several months.
Rossana Dragani, the leader of the Atmospheric Composition Team in the Research Department, explains what the lecture will cover:
In this talk, we'll first recall why and how ECMWF embarked on atmospheric composition developments, and describe what is available in the IFS. Then we'll present preliminary scientific results on the potential improvements triggered by atmospheric composition on the quality of the main meteorological fields.

For the future, we suggest a roadmap on how a synergistic approach between NWP and Copernicus activities can exploit the past and current developments to further develop the potential of atmospheric composition in NWP and global environmental services.
The Council is made up of representatives from ECMWF's Member States and meets twice a year.
Update on 5 December 2018: A recording of the lecture is now available.