A symposium to mark the decisive contributions of ECMWF scientist Adrian Simmons to numerical weather prediction and climate science took place at the Centre on 8 December.
Speakers covered topics such as Adrian's early academic career (Brian Hoskins) as well as his contributions to numerical aspects and the spectral model (Michel Jarraud); supercomputing (Walter Zwieflhofer); data assimilation (Florence Rabier); climate reanalysis (David Burridge); the Global Climate Observing System (Carolin Richter) and the GEMS and MACC atmospheric composition projects (Vincent-Henri Peuch).
The full schedule can be found on the Adrian Simmons symposium page.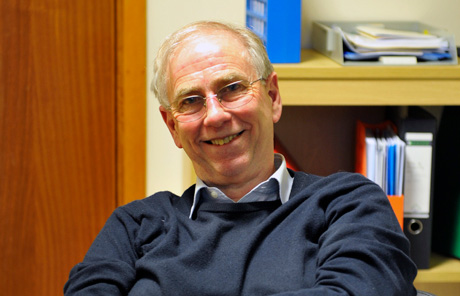 Adrian Simmons joined the Centre three years after it was established in 1975.