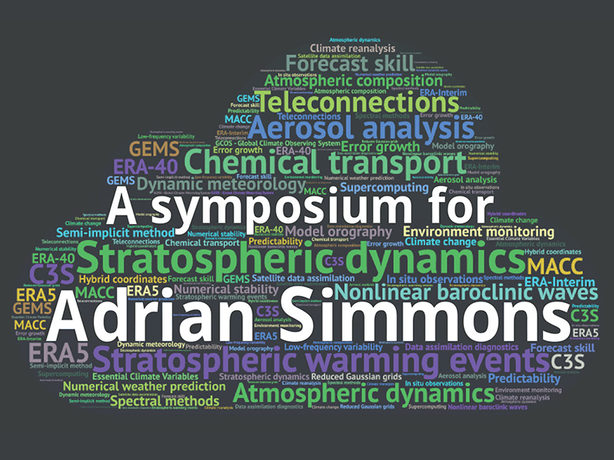 A symposium will be held at the Centre on 8 December 2017 to mark the decisive contributions of ECMWF scientist Adrian Simmons to numerical weather prediction and climate science.
In a career spanning five decades, Adrian carried out ground-breaking work in fields ranging from dynamic meteorology and numerical models to atmospheric composition and climate science.
Having joined the Centre in 1978, Adrian soon became one of the driving forces behind environmental science at ECMWF.
Most recently his work helped to prepare the ground for the EU-funded Copernicus Climate Change Service (C3S) and Copernicus Atmosphere Monitoring Service (CAMS) run by ECMWF.
"It is difficult to envisage ECMWF without Adrian as he prepares for a well-deserved retirement, and although we expect him to remain active and to continue to contribute to the community, it is with great respect and gratitude that we honour his contribution to meteorology with this symposium," says his long-time collaborator and Head of C3S, Jean-Noël Thépaut.
Speakers at the symposium will cover topics such as Adrian's early academic career (Brian Hoskins) as well as his contributions to numerical aspects and the spectral model (Michel Jarraud); supercomputing (Walter Zwieflhofer); data assimilation (Florence Rabier); climate reanalysis (David Burridge); the Global Climate Observing System (Carolin Richter) and the GEMS and MACC atmospheric composition projects (Vincent-Henri Peuch).
The full schedule and registration details can be found on the Adrian Simmons symposium page.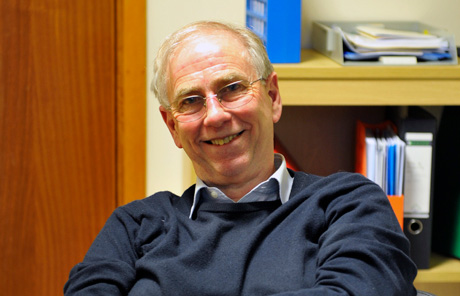 Adrian Simmons joined the Centre three years after it was established in 1975.