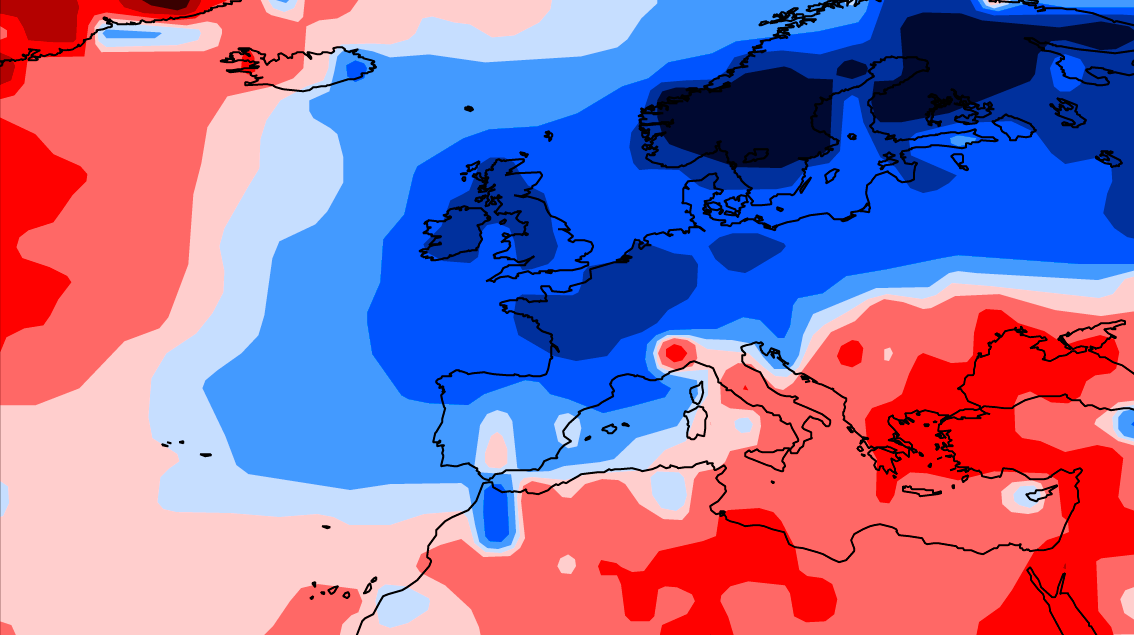 The workshop on sub-seasonal predictability was held at ECMWF on 2-5 November 2015.
Workshop description
The workshop will provide an opportunity to review recent advances and future challenges in sub-seasonal prediction in coordination with the WCRP-WWRP Sub-seasonal to Seasonal (S2S) Prediction Project. Topics that will be discussed include sources of sub-seasonal predictability (Madden-Julian Oscillation, stratospheric initial conditions, soil moisture, snow, sea-ice, sea surface temperature), and diagnostics and skill of operational forecasts. Working group discussions will be organised around three themes: physical processes (including model uncertainty simulation), forecast system/model design (including the definition of ocean-land-atmosphere initial conditions, ensemble generation methods, forecast length) and international multi-model efforts and collaborations.
Presentations
Monday 2 November
Overview of sub-seasonal predictability
Gilbert Brunet (EC-Canada)
The Madden Julian Oscillation
Steve Woolnough (University of Reading)
Stratospheric processes
Mark Baldwin (University of Exeter)
Land surface processes
Gianpaolo Balsamo (ECMWF)
Impact of snow
Emanuel Dutra (ECMWF)
Role of sea-ice for sub-seasonal predictability
Matthieu Chevallier (Meteo-France)
MJO-NAO connection and its implication to sub-seasonal prediction
Hai Lin (EC-Canada)
Tuesday 3 November
Sub-seasonal aspects of Indian monsoon variability
R Krishnan (IITM, India)
Towards sub-seasonal predictions of extreme heat
Debra Hudson (BMRC Australia)
Sub-seasonal prediction over the Mediterranean
Piero Malguzzi (ISAC-CNR)
Sub-seasonal prediction at ECMWF
Franco Molteni (ECMWF)
Sub-seasonal prediction at NCEP
Arun Kumar (NCEP)
Sub-seasonal prediction at JMA
Yuhei Takaya (JMA)
Sub-seasonal variability in climate models
Joe Tribbia (NCAR)
Impact of super-parametrizationon S2S skills
Cristiana Stan (COLA)
Regime transitions associated with predictability of severe events
Laura Ferranti (ECMWF)
Use of S2S forecasts in applications
Andrew Robertson (IRI)
Sub-seasonal forecast products at UKMO
Anca Brookshaw (Met Office)
Wednesday 4 November
WWRP/WCRP Sub-seasonal to Seasonal Prediction Project (S2S)
Frederic Vitart (ECMWF)
The "Vertical structure and physical processes of the MJO" model-evaluation project
Nicholas Klingaman (University of Reading)
Predictability studies using the Intraseasonal Variability Hindcast Experiment (ISVHE)
Duane Waliser (CalTech)
The North-American Multi-Model Ensemble
Kathy Pegion (George Mason University)
WMO Lead Centre activities for global sub-seasonal MME prediction
Suhee Park (KMA)
Working group reports
| | | | |
| --- | --- | --- | --- |
| Working group 1 | | | |
| Working group 2 | | | |
| Working group 3 | | | |
Contact