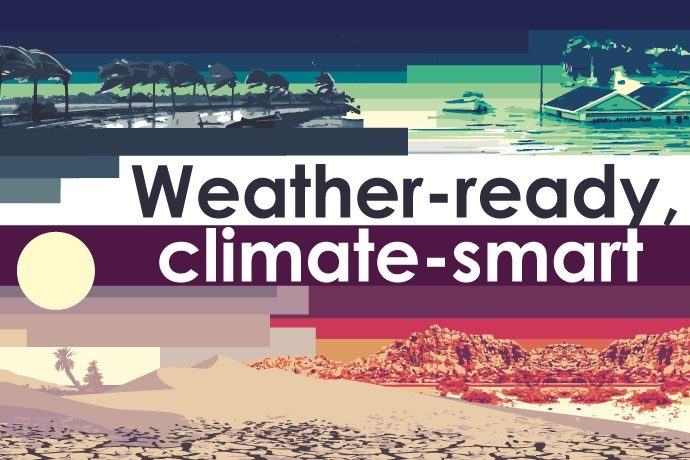 World Meteorological Day 2018 is dedicated to the risks related to weather and water events and climate change. At a time of growing urbanisation, which exposes more people to such risks, we need to be "weather-ready, climate-smart, and water-wise", the World Meteorological Organization (WMO) says.
It points out that early warning systems and other disaster risk reduction measures are "vital for boosting the resilience of our communities". Climate services can "inform decisions on both climate change mitigation and adaptation", while hydrological monitoring "increases our understanding of the water cycle and so supports water management".
In a video message, WMO Secretary-General Petteri Taalas notes that levels of carbon dioxide in the atmosphere now exceed 400 parts per million, "the highest number in 3 million years". He adds that 2017 was the warmest year on record without the influence of a warming El Niño.
Watch WMO Secretary-General Petteri Taalas's video message on the occasion of World Meteorological Day.
At ECMWF, a few days ahead of World Meteorological Day the Centre opened its doors to 40 children from a local Scout group eager to learn about weather forecasting, weather instruments and clouds.
Director-General Florence Rabier and Director of Forecasts Florian Pappenberger talked the 8- to 10-year-olds through different types of clouds and extreme weather phenomena such as hurricanes, droughts and floods.
The questions the youngsters asked, such as what they have to study to work at ECMWF, showed that the visit had captivated their imagination. They also showed that they had done their homework: their understanding of the variety of instruments used in meteorology and their knowledge of clouds demonstrated their interest in this field.
Realising that mathematics and physics are at the heart of meteorology prompted some of them to commit to devoting more time and effort to these subjects so they can come and work at ECMWF to continue to advance weather science.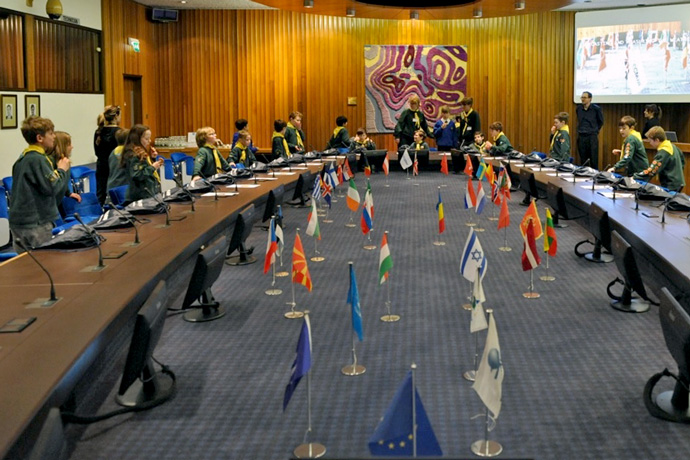 The visiting Scouts gathered in ECMWF's Council Chamber for presentations and discussions.
World Meteorological Day started in 1961 to mark the creation of a UN body (WMO) specialising exclusively in meteorology, and ECMWF is proud to support it.
The WMO was set up in 1950 as the successor to the International Meteorological Organization (IMO), which was founded in 1873.