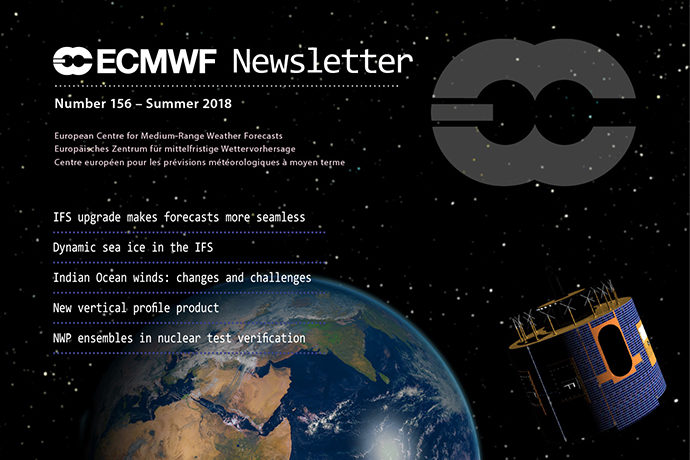 The summer 2018 issue of the ECMWF Newsletter is now available. As well as news about ECMWF staff and events, it features articles about new developments and the use that can be made of ECMWF products.
Contents include:
IFS upgrade makes forecasts more seamless
Dynamic sea ice in the IFS
Indian Ocean winds: changes and challenges
New vertical profile product
NWP ensembles in nuclear test verification
A PDF version of the summer issue and a web version are available in the eLibrary.
The ECMWF Newsletter is published quarterly.
Previous issues are available on the media resources page.