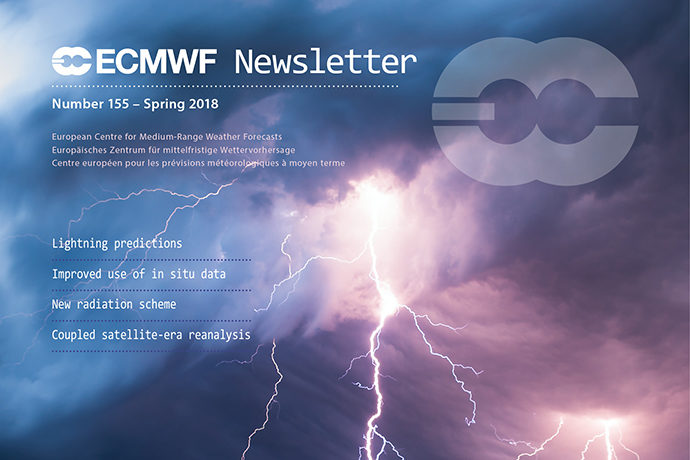 The spring 2018 issue of the ECMWF Newsletter is now available. As well as news about ECMWF staff and events, it features articles about new developments and the use that can be made of ECMWF products.
Contents include:
Promising results for lightning predictions
Improved use of atmospheric in situ data
A new radiation scheme for the IFS
CERA-SAT: A coupled satellite-era reanalysis
A PDF version of the spring issue and a web version are available in the eLibrary.
The ECMWF Newsletter is published quarterly.
Previous issues are available on the media resources page.