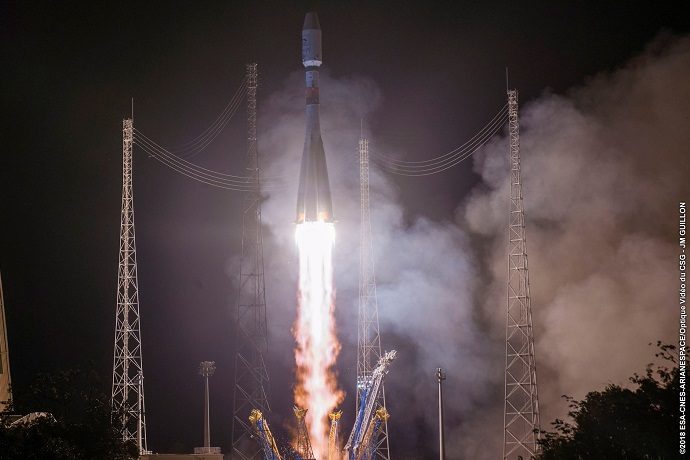 The Metop-C weather satellite was successfully launched from Europe's space port in Kourou, French Guiana, on 7 November 2018.
The satellite will help to ensure the continuous supply of crucial data to help initialise numerical weather prediction models for years to come.
Metop-C lifted off on a Soyuz rocket at 00:47 GMT. Speaking ahead of the launch, ECMWF Director-General Florence Rabier emphasised that a single Metop satellite makes a bigger contribution to improving forecast quality than any other weather satellite.
"What our data assimilation systems are good at is combining data from different satellites," she added in a video published by EUMETSAT. "In 2012, when Metop-B was introduced, we could prove that it added to forecast quality, and that's what we expect with Metop-C as well."
Metop-C completes the EUMETSAT Polar System (EPS) of three polar-orbiting satellites that started with the launch of Metop-A in 2006.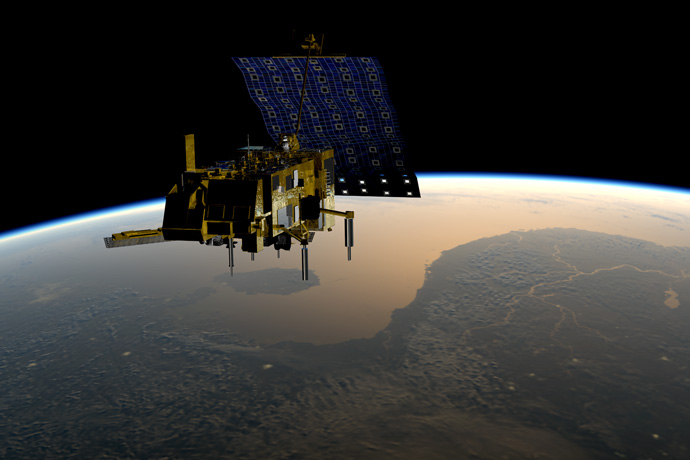 Metop satellites make a vital contribution to numerical weather prediction. (Image: EUMETSAT)
The satellite carries the same set of advanced weather observation instruments as Metop-A and Metop-B.
The Metop satellites are a collaborative undertaking between ESA and EUMETSAT: ESA is responsible for building them and placing them into orbit, while EUMETSAT operates them once in orbit, and processes and distributes the data.
The three Metop-satellites will circle Earth in the same orbit. (Video: EUMETSAT)
Further information
For more details on how ECMWF's forecasts will benefit from Metop-C data, read our article on how Metop-C will boost resilience and innovation in weather forecasting.
More information on the Metop series of satellites is available on the EUMETSAT website.