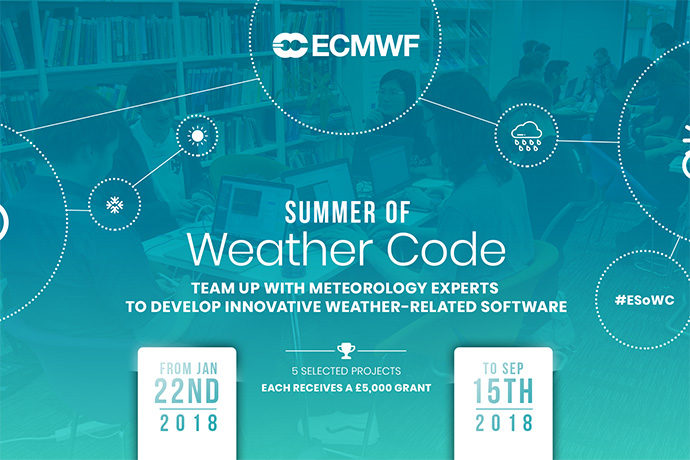 ECMWF is launching a programme open to anybody keen to develop innovative weather data technologies.
The Summer of Weather Code is intended to exploit the potential of ECMWF's extensive data archive and open source software.
Applications to work on any one of 13 challenges can be submitted until 30 March. Five of the applications will be selected for development and will be eligible for a £5,000 grant each.
ECMWF produces a large amount of weather-related data and develops software to decode, manipulate and visualise these data for the benefit of its Member and Co-operating States and other licensed users.
It strives to increase data usage to enable its users to get the most out of what ECMWF has to offer.
The 13 challenges would suit any developers, startups, data scientists, visualisation experts or weather professionals interested in weather forecasts and the visualisation of weather-related data and keen to collaborate with ECMWF scientists.
The five successful applicants selected for project development will be announced by the end of April.
Coding will take place between 1 May and 31 August, in close collaboration with ECMWF experts.
Further information
For more information on the 13 challenges and details on how to apply, please visit the Summer of Weather Code website.