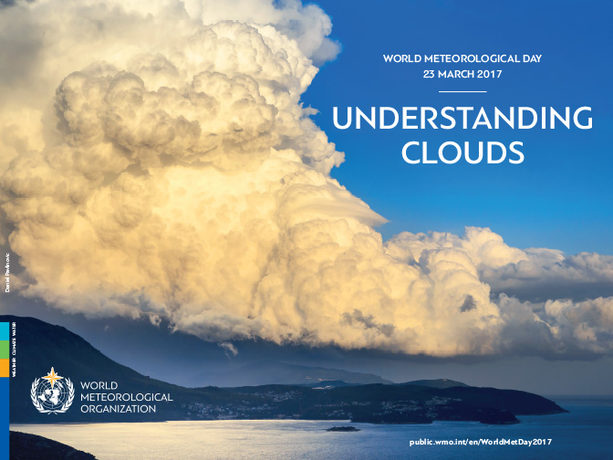 World Meteorological Day 2017 is dedicated to 'Understanding Clouds'. The theme was chosen by the World Meteorological Organization (WMO) to highlight the huge importance of clouds for weather and climate.
"Clouds play a pivotal role in weather forecasts and warnings," the WMO says.
It notes that they help to drive the water cycle and that we need to better understand how clouds affect the climate, and how a changing climate will affect clouds.
Clouds are important in numerical weather prediction in more ways than one. Among other things:
Predicting cloudiness is an important part of a successful weather forecast
Cloud cover and cloud dynamics have an impact on weather variables such temperature, solar radiation and precipitation
The movement of clouds as seen by satellites can help us to obtain information on winds.
"Understanding clouds helps us to extend the skilful range of medium-range weather forecasts," says ECMWF Director of Research Erland Källén.
"That is why progress in modelling clouds and exploiting the information we obtain from satellite observations of clouds is an important part of our research programme."
The WMO also emphasises the aesthetic appeal of clouds.
"Throughout history, they have inspired artists, poets, musicians, photographers and countless other enthusiasts," it says.

The low sun illuminates these clouds to bring out their wave-like structure, in Laane-Viru County, Simuna, Estonia. (Photo: Kairo Kiitsak, CC BY-NC-ND 2.0)
New International Cloud Atlas
On the occasion of World Meteorological Day, which is celebrated on 23 March every year, the WMO is launching a new, thoroughly revised edition of the International Cloud Atlas.
The new WMO Atlas includes hundreds of images of clouds, including a few newly classified cloud types.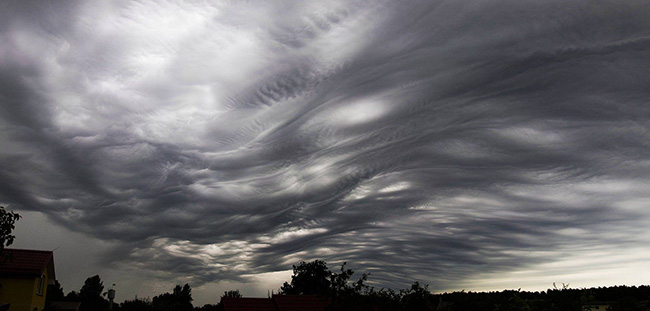 Intricate patterns as well as larger-scale features can be seen in these clouds, observed in Panevėžys, Lithuania. (Photo: Arvydas Latvis, CC BY-NC-ND 2.0)
It also features other meteorological phenomena, such as rainbows, halos, snow devils and hailstones.
The International Cloud Atlas has its roots in the late 19th century. It was revised on several occasions in the 20th century, most recently in 1987.
Cloud calendar
The WMO 2017 Calendar is also devoted to clouds.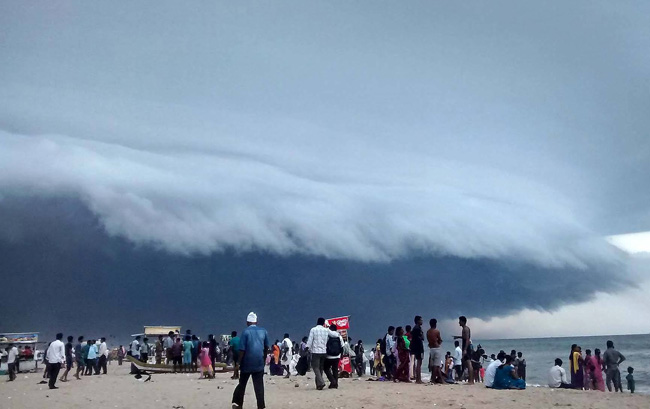 Would you like to have been on this beach in Chennai, India, at that time? (Photo: Osho G.K., CC BY-NC-ND 2.0)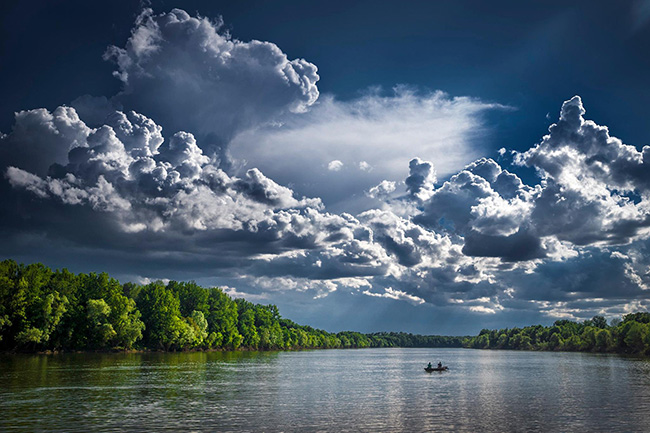 The beauty and the menace of clouds have inspired many artists and photographers, as in this photo taken in Davor, Croatia. (Photo: Ivica Brlić, CC BY-NC-ND 2.0)
The photos in this article have been taken from a shortlist of stunning cloud photos for the calendar.
World Meteorological Day started in 1961 to mark the creation of a UN body (WMO) specialising exclusively in meteorology, and ECMWF is proud to support it.
The WMO was set up in 1950 as the successor to the International Meteorological Organization (IMO), which was founded in 1873.
(Top image photo: Daniel Pavlinovic, CC BY-NC-ND 2.0)