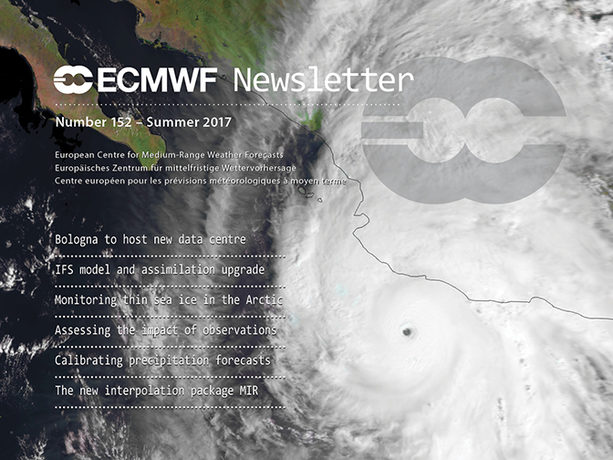 The summer 2017 issue of the ECMWF Newsletter is now available. As well as news about ECMWF staff and events, it features articles about new developments and the use that can be made of ECMWF products.
Contents include:
Bologna to host new data centre
IFS model and assimilation upgrade
Monitoring thin sea ice in the Arctic
Assessing the impact of observations
Calibrating precipitation forecasts
The new interpolation package MIR
A PDF version of the summer issue is available in the eLibrary.
The ECMWF Newsletter is published quarterly.
Previous issues are available on the media resources page.
Cover image: Hurricane Patricia (Copyright 2015: EUMETSAT)