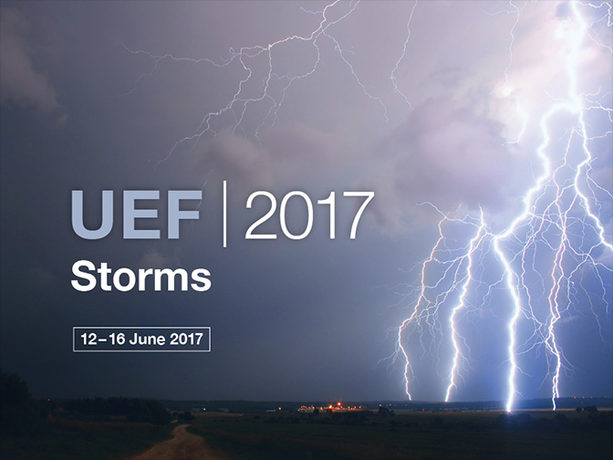 Registration is still open for this year's 'Using ECMWF's Forecasts' meeting, UEF2017. Join us for a week of talks, workshops and demonstrations exploring the use of ECMWF data in forecasting severe weather.
Our user meeting is an opportunity for anyone who uses ECMWF's data and products to share ideas and experiences and learn about developments in our forecasting system.
UEF2017 runs from Monday 12 to Friday 16 June at ECMWF in Reading, UK.
Spotlight on storms
The theme this year is 'Storms'. Severe storms have a considerable impact on people's lives. They may lead to significant disruption to services and commercial activities, damage and destruction of infrastructure, and injury and death.
Predicting their onset, intensity and track sufficiently long in advance is therefore essential for readiness and damage limitation.
Numerical weather prediction (NWP) models support weather service providers with forecasts of when a storm will form, where it will strike and how severe it will be.
ECMWF has been at the forefront of NWP development for many years. Our Strategy specifically includes the provision of high-quality products for severe weather.
The UEF2017 programme covers three main areas: processing model output to support the forecasting of severe storms, diagnostics, and the impact of storms on different sectors.
For more information and to register, please visit Using ECMWF's Forecasts (UEF2017).