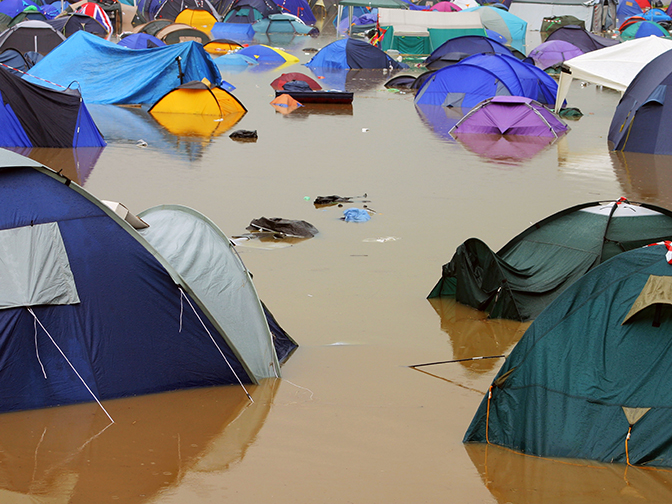 Some 70 scientists, developers and emergency managers from across Europe came together at ECMWF from 15 to 17 March to drive forward a project that aims to provide forecasts of weather impacts, such as damage from wind storms, floods and heat waves.
The basic idea is simple: good-quality weather forecasts and early warning systems are today widely available from European national meteorological and hydrological services, but it is often unclear what the impacts of severe or unusual weather in specific settings will be.
That is why ANYWHERE, a three-year project funded under the EU's Horizon 2020 Programme, wants to develop a new pan-European multi-hazard platform and associated decision support tools.
"The goal is to add value to existing services by harnessing cutting-edge technology to produce forecasts of impacts for specific locations or communities," says Professor Daniel Sempere-Torres from the Polytechnic University of Catalonia (UPC), the project coordinator.
He gives the example of campsite managers who may need customised up-to-date and local information on the likely impact of heavy rain to help them decide whether a site needs evacuating.
ANYWHERE will carry out a series of pilot studies to see how such specific services can be delivered.
At the same time it aims to develop a platform offering probabilistic impact information for any location across the continent.
| | |
| --- | --- |
| | Daniel Sempere-Torres is Professor of Environmental Engineering at the Department of Civil and Environmental Engineering, Polytechnic University of Catalonia (UPC). |
"We are pursuing a two-pronged approach of developing a pan-European platform on the one hand and tailor-made services for a wide variety of potential users on the other," Professor Sempere-Torres says.
ANYWHERE started in June 2016. It brings together 31 organisations from across Europe, including ECMWF.
The Centre's role
A key responsibility of ECMWF in the project is to provide outputs and weather data in support of other partners' modelling applications. The Centre is also developing new tools to post-process model outputs.
"We are, for example, providing fire danger forecast data from the Global ECMWF Fire Forecast (GEFF) system as well as new algorithms to calibrate GEFF outputs," says Claudia Vitolo, an ECMWF scientist working on the project.
"We are currently running some experiments on how best to post-process fire danger data to optimise the use of our forecasts at the regional and local scale as to date very little work has been done in this area," she explains.
The fire-danger forecast products have been developed at ECMWF over the last three years as part of the EU-funded Copernicus Emergency Management Service.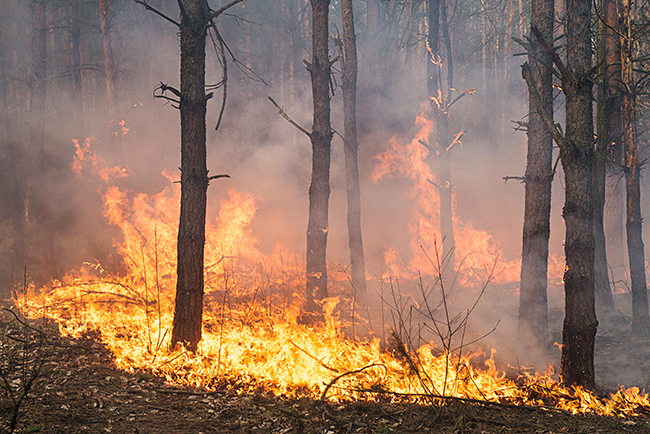 ECMWF is developing algorithms to post-process fire danger reanalysis and forecast data. (Photo: Gilitukha/iStock/Thinkstock)
Other output made available to the project includes a range of ECMWF weather forecasts.
"We are also working to provide a new probabilistic product for high-impact weather that distinguishes between different types of precipitation," Dr Vitolo says.
Wind and snow
One of the four pilot sites selected for the project is an area in southeast Finland where snow and high winds associated with convective storms or extratropical cyclones are a common problem.
"To forecast local impacts of convective storms, you need innovative nowcasting methods relying for example on radar measurements," says Jarmo Koistinen, a meteorologist at the Finnish Meteorological Institute, which is one of the project partners.
"Traditional numerical weather prediction models are not yet able to predict where exactly a thunderstorm will hit," he points out.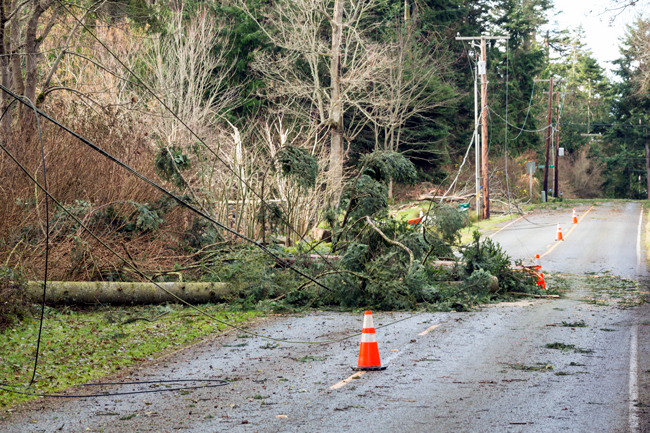 Trees falling in high winds can damage power lines. (Photo: solarisimages/iStock/Thinkstock)
Another common weather impact in European countries is traffic disruption caused by snowfall.
"While warning systems for snow are already in place in these countries, what we are trying to achieve here is the prediction of more local and specific impacts," he says.
"For some activities and localities 10 cm of snow may not be much of a problem, for others it may be catastrophic."
Mr Koistinen emphasises that the long-term vision is to be able to make such local forecasts in a probabilistic manner.
"We already have probabilistic weather predictions and we also need probabilistic impact forecasts because for decision support we need to reflect the uncertainty inherent in the forecasts."
Top photo: Torr/iStock/Thinkstock