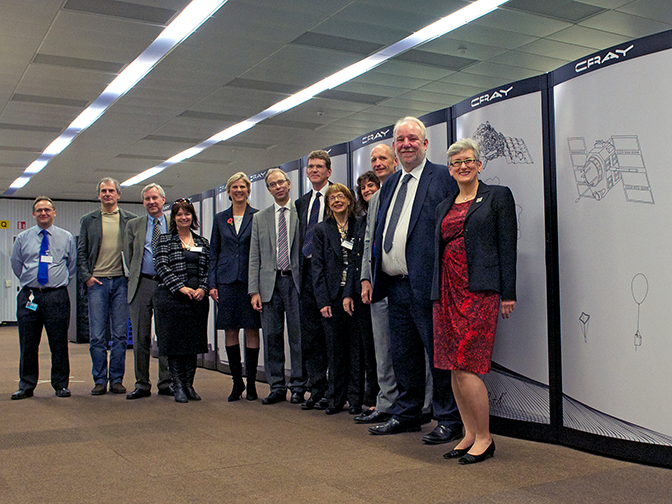 ECMWF has signed a contract with Cray Inc. to significantly upgrade its supercomputer facility, enabling the Centre to further improve its numerical weather predictions.
The 36-million-dollar deal will see the current Cray XC30 supercomputers upgraded and expanded to Cray XC40 systems later this year.
The new systems will include next-generation Intel Xeon processors.
Cray will also supply additional Cray Sonexion 2000 storage and a 32-node Cray XC40-AC system with the next generation of the Intel Xeon Phi processor.
"This upgrade will help us to improve the quality of the service we provide to our Member and Co-operating States," ECMWF Director of Research Erland Källén said.
"It will enable us to develop high-resolution ensemble forecasts that improve the prediction of severe weather events in the medium range, up to about two weeks ahead.
"It will also make it possible to introduce improved data assimilation methods, allowing us to use more of the available Earth system observations, and to produce more detailed and better-quality atmospheric composition forecasts as well as high-quality climate datasets (reanalyses)."
Cray emphasised that the ability to easily upgrade their systems to the most advanced technologies is an important design element of Cray supercomputers.
"We are proud of our relationship with ECMWF, and we are excited our partnership will continue well into the future," said Catalin Morosanu, Cray's vice president of sales for the Europe, Middle East and Africa (EMEA) region, in a news release.
Top photo: ECMWF and Cray representatives in September 2014, celebrating the successful migration of the Centre's operational suites to its current Cray high-performance computing facility.