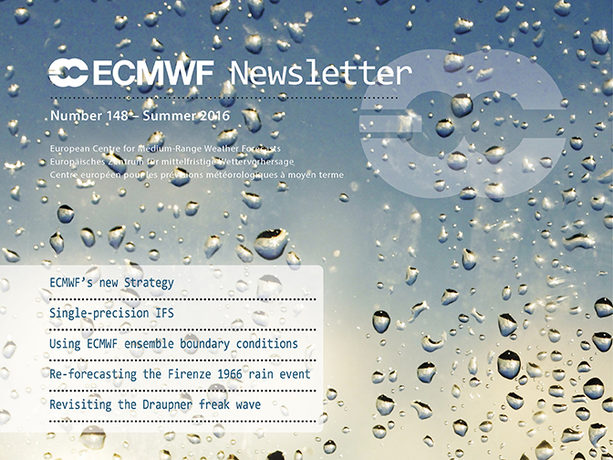 The Summer 2016 issue of the ECMWF Newsletter is now available. As well as news about ECMWF staff and events, it features articles about new developments and the use that can be made of ECMWF products.
Contents include:
New Strategy is "ambitious but not unrealistic"
Single-precision IFS
Hungary's use of ECMWF ensemble boundary conditions
'L'alluvione di Firenze del 1966': an ensemble-based re-forecasting study
What conditions led to the Draupner freak wave?
A PDF version of the summer issue is available in the eLibrary.
The ECMWF Newsletter is published quarterly.
Previous issues are available on the media resources page.