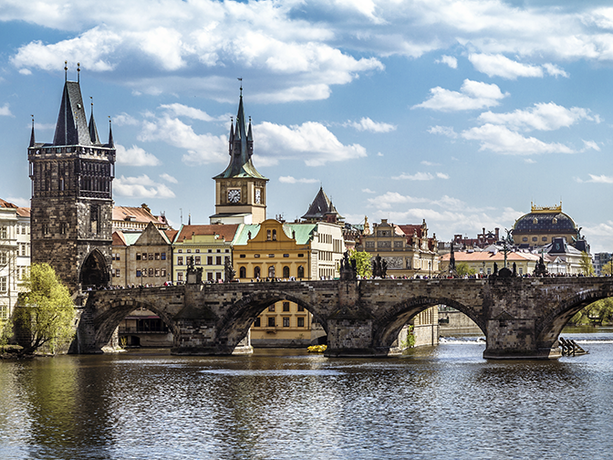 ECMWF scientists have updated colleagues from across the globe on their research at one of the world's biggest Earth observation conferences, held in Prague from 9 to 13 May.
Seven of the Centre's staff attended ESA's Living Planet Symposium, and no fewer than 30 contributed to papers presented at the event.
The conference, which takes place every three years, attracted more than 3,300 participants.
Topics covered by ECMWF scientists included the use of satellite data in numerical weather prediction (NWP) and the implementation of the two EU-funded Copernicus Earth observation services run by the Centre.
Satellite data
Saleh Abdalla presented five posters and contributed to three talks on satellite products providing wind, wave and water vapour data.
He points out that wind and wave data from radar altimeter instruments are of considerable importance for numerical weather prediction, and in particular for ocean waves.
The newly launched Copernicus Sentinel-3 satellite carries a synthetic aperture radar (SAR) altimeter. "Initial results show that the quality of the data it provides is excellent," Saleh says.
The wave height data will be assimilated into ECMWF's Integrated Forecasting System (IFS) after they become operationally available.
The Symposium enabled Saleh not only to present his latest findings but also to keep track of the latest developments and "to connect with people working in my field of interest".
His comments were echoed by other ECMWF participants.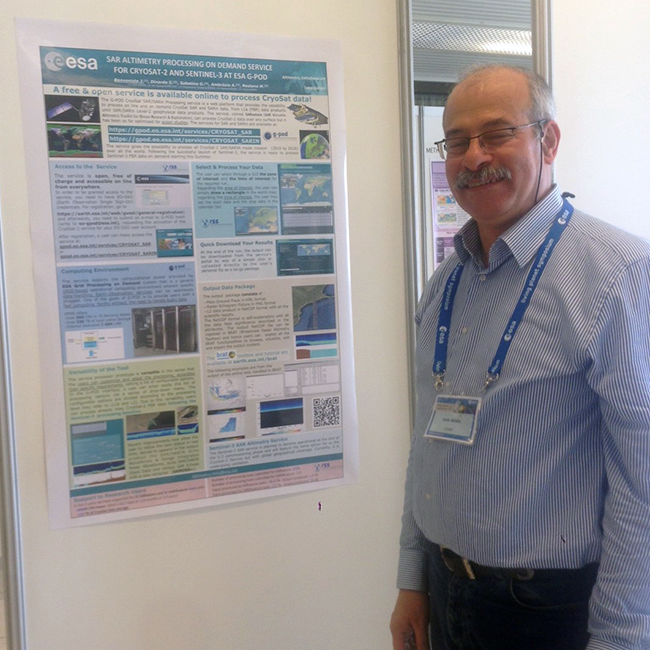 Saleh Abdalla contributed to three talks and presented five posters.
Patricia de Rosnay chaired a session on the water cycle and gave a talk on satellite data usage for soil moisture analysis.
She notes that, since May 2015, ECMWF's data assimilation scheme has included two kinds of observations in the soil moisture analysis: direct Advanced Scatterometer (ASCAT) satellite observations as well as weather station reports of 2-metre air temperature and humidity.
The combined soil moisture analysis has contributed to a significant reduction in the near-surface temperature and humidity bias in ECMWF's forecasts.
Patricia says the event was "an opportunity to meet and exchange information with scientists from other institutes".
Marta Janiskova, who co-chaired a session on preparations for the launch of the EarthCARE satellite and gave a talk on the assimilation of cloud radar and lidar observations, agrees.
"The Symposium provided an opportunity to get an update on satellite missions important for NWP and also to inform a wider audience about our progress and plans for the assimilation of space-borne cloud radar and lidar observations," she says.
Copernicus updates
Jean-Noël Thépaut, the Head of the Copernicus Climate Change Service (C3S), and Vincent-Henri Peuch, the Head of the Copernicus Atmosphere Monitoring Service (CAMS), used the conference to give a series of updates on Copernicus.
"In addition to getting the latest science updates on Earth observation activities, the event enabled us to network with different stakeholders and users of the Copernicus Services," explains Jean-Noël.
Vincent-Henri also participated in a well-attended session of the Czech national Copernicus user forum, where the usefulness and the potential of CAMS and C3S products for the agricultural sector were presented and discussed.
Stijn Vermoote adds that the Symposium was "an ideal opportunity to connect with colleagues working for other Copernicus Services".
Sébastien Massart gave a talk on atmospheric composition and data assimilation and captivated his audience with a 'chemical weather forecast' for the weekend over the Czech Republic.
Saleh says the setting made the conference even more enjoyable: "Prague is a lovely city and the weather was great."
Top photo: The Charles Bridge in the Czech capital, Prague (Thinkstock/iStock/QQ7)