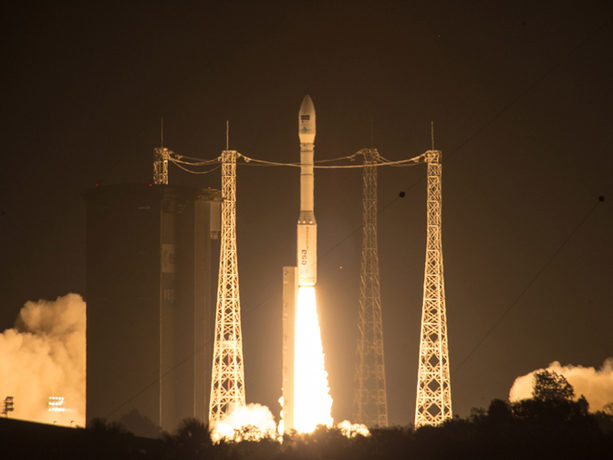 Sentinel-2A has become the second satellite in the EU's Copernicus Earth observation programme to go into orbit.
It was carried on a Vega rocket from Europe's Spaceport in Kourou, French Guiana, at 01:52 GMT on 23 June, the European Space Agency (ESA) said in a press release.
The ESA-developed Sentinel-2A is part of six families of satellites which will make up the core of the EU's Copernicus monitoring network.
It is "the second satellite of a constellation of 20 satellites which will scrutinise planet Earth and will vastly improve the ability of Copernicus to provide European citizens with the most comprehensive data for environmental and security applications available anywhere in the world," ESA Director General Jean-Jacques Dordain said.
The Copernicus services address six thematic areas: land, marine and atmosphere monitoring, climate change, emergency management and security.
Sentinel-2A will make a significant contribution to the Land Monitoring Service by providing data for mapping land cover change and supporting the assessment of vegetation parameters.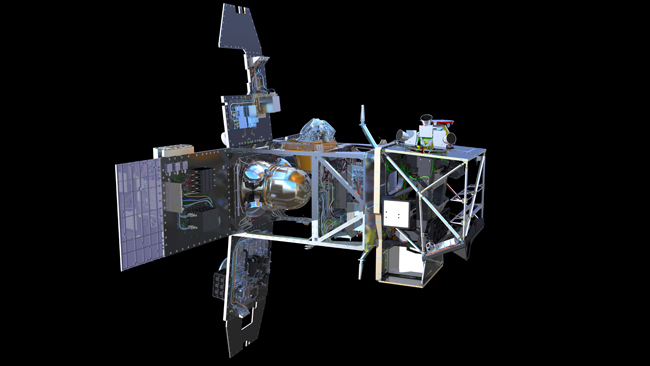 An inside view of the Sentinel-2 satellite (ESA/ATG medialab)
The European Commission said the successful launch would benefit citizens. "Copernicus provides more precise and reliable information about our environment and European citizens' security," said Elżbieta Bieńkowska, Commissioner for Internal market, Industry, Entrepreneurship and SMEs.
"The availability of full, free and open satellite observation data is already today allowing innovative entrepreneurs to create new applications and services in Europe," she was quoted as adding in a European Commission press release.
ECMWF is implementing two of the six Copernicus services: the Copernicus Atmosphere Monitoring Service (CAMS) and the Copernicus Climate Change Service (C3S).
Top image: ESA–M. Pedoussaut