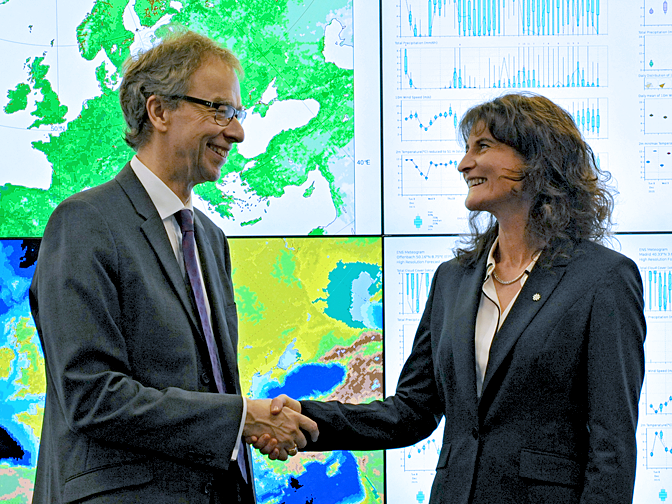 The President of ECMWF's Council, Professor Gerhard Adrian, has today announced that Florence Rabier has been appointed as successor to Professor Alan Thorpe as Director General of the European Centre for Medium-Range Weather Forecasts.
Dr Rabier is an internationally recognised expert in Numerical Weather Prediction, and is especially well known within the meteorological community for her key role in implementing a new data assimilation method (4D-Var) in 1997, which was a first worldwide.
She will take over from Professor Alan Thorpe when he moves on from the role at the end of December 2015, after leading the European Centre for close to five years. Under his leadership, ECMWF has often been in the spotlight for the excellence of its forecasts and has taken on a new role to implement two of the Copernicus services. His legacy will undoubtedly also include his vision where numerical weather prediction adapts to tomorrow's massively parallel supercomputer architectures.
Dr Rabier will take up her new role as of 1 January 2016, at which date Erik Andersson, currently Deputy Director of the Forecast Department, will become Acting Director of Forecasts, until a new Director has been appointed.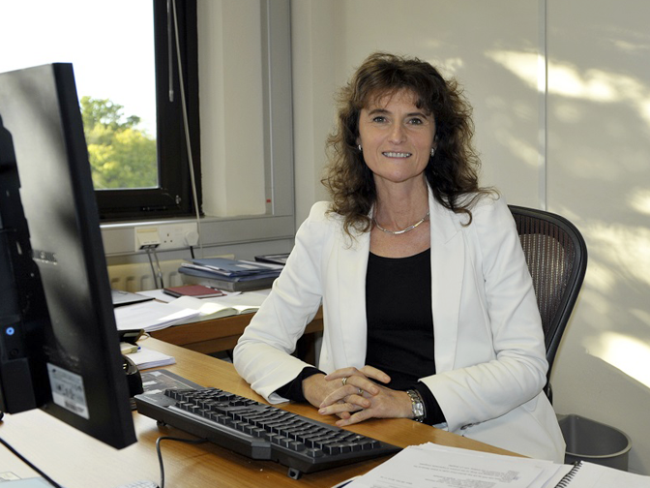 Florence Rabier, shown with Alan Thorpe (top photo) and in her office.
More information about the newly appointed Director General is available in the attached statement.

ECMWF NEW DG_081215.pdf
Details about the recruitment process for the Director of Forecasts will be posted on ECMWF's website shortly.