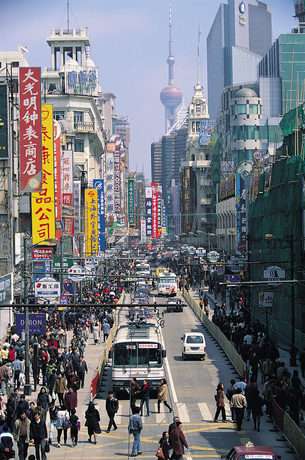 ECMWF will provide Air Quality forecasts to the 2nd Youth Olympic Games (YOG) which will be held in Nanjing (China) from the 16th to the 28th of August 2014.
In preparation for the Games, Dr. Vincent-Henri Peuch (Head of the Atmospheric Composition Division at ECMWF) was invited by Nanjing University to attend the GURME air quality forecast workshop on 19-20 March.
Dr. Peuch said: "The MACC-II global chemical boundary conditions service is increasingly attractive for regional Air Quality modellers worldwide, allowing accounting for the long-range transport of pollutants based on assimilation of Earth Observation and
state-of-the-art global modelling done at ECMWF. With minimal effort, their systems can reliably represent the impact of upstream fires, dust or pollution plumes on local Air Quality. Placed under the auspices the WMO/GURME programme, this collaboration with Nanjing University in support of the local organisation of the 2nd Youth Olympic Games illustrates very well the success and reputation of the service".

The workshop provided a venue for the discussion of science issues and advancements related to air quality forecasting (AQF). The objectives of the workshop included improving operational air quality forecasts, promoting collaboration among AQF researchers and practitioners, and nurturing an international AQF community, especially in East Asia.
The workshop covered three topics in the field of air quality forecast:
Experience on air quality forecast for major cities and important social activities
New techniques for air quality forecast
Air quality forecast and heavy air pollution control for the 2014 Youth Olympic Games in Nanjing
The GURME project was first discussed in 1995 during the Twelfth World Meteorological Congress and became officially part of the WMO programme in 1996. It was launched to assist many National Meteorological Services (NMSs) dealing with urban issues, and in recognition that the management of urban environments required special attention.