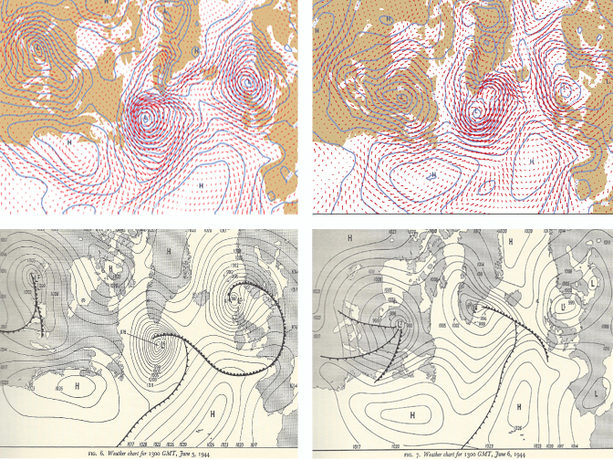 Using a modern analysis and forecasting system, ECMWF revisits the meteorology of the D-Day period.
ECMWF and several partners are building records of atmospheric conditions over the 20th Century by applying the techniques of modern numerical weather analysis and forecasting to historical surface and upper-air observations.
Analyses and forecasts for June 1944 have recently been completed. Beyond the intrinsic interest in seeing how they compare with what was achieved at the time by the teams of meteorologists supporting the D-Day landings on the Normandy coast, studying cases of weather extremes such as occurred that month is part of the general evaluation of our climate records. These studies also provide pointers to where additional observational data can be found, and identify problems in existing data holdings that can be corrected for future reanalyses.
You can read our study of the meteorology of the June 1944 D-Day period.