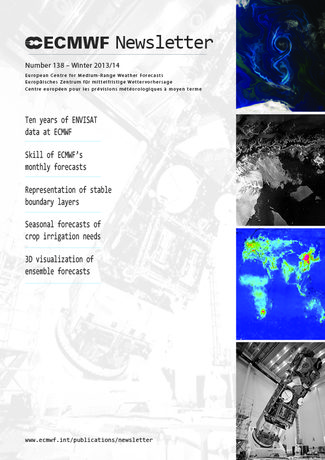 The ECMWF Newsletter is published quarterly and contains articles about new developments and systems at ECMWF.
The winter 2013/14 edition of the ECMWF Newsletter has been published. The main articles deal with ten years of ENVISAT data at ECMWF, skill of ECMWF's monthly forecasts, representation of stable boundary layers, seasonal forecasts of crop irrigation needs, and 3D visualization of ensemble forecasts.
Previous issues are available on the Media Resources page.