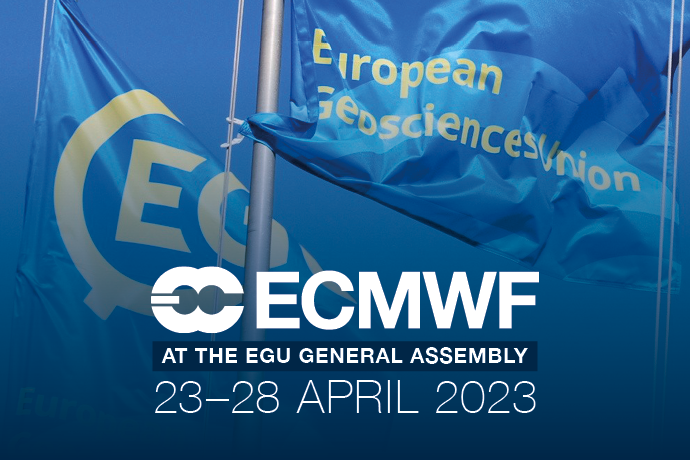 Background image © EGU, licensed under CC Attribution 4.0.
The annual General Assembly of the European Geosciences Union (EGU) is being held from 23 to 28 April 2023 in a hybrid format in Vienna (Austria) and online.
This event brings together geoscientists from all over the world covering all disciplines of the Earth, planetary, and space sciences. The full programme is available on the EGU23 website, and you can find out below when ECMWF staff are convening sessions, speaking or presenting posters.
Join our staff to hear about recent improvements in our Integrated Forecasting System (IFS) as well as progress in Earth system modelling, forecast post-processing and verification, and cloud computing. In a session convened with partners at ESA and EUMETSAT, we present work towards creating digital twins in the EU Destination Earth initiative, and we join discussions on the creation of 'data spaces' as part of the European Green Deal.