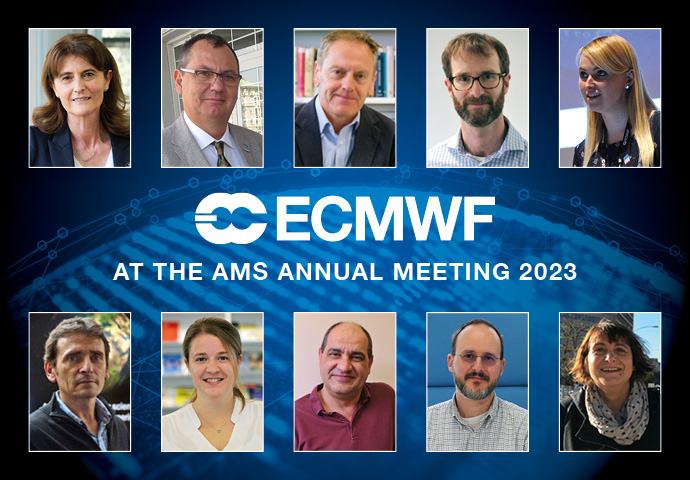 The 103rd American Meteorological Society (AMS) Annual Meeting takes place from 8 to 12 January 2023 in Denver and online. The theme of this year's meeting is 'Data: Driving Science. Informing Decisions. Enriching Humanity'.
We are involved in a number of sessions throughout the event, speaking on topics including forecasting system improvements, ECMWF open data, user outreach and engagement, virtual training and events, how we relocated our Data Handling System to Italy, digital twins, and the work of the EU Copernicus services implemented by ECMWF.
On 9 January, ECMWF Director-General Florence Rabier joins the heads of the World Meteorological Organization (WMO) and the US National Weather Service (NWS) and representatives from Microsoft and Weathernews to explore how public–private engagement can unlock the potential of data and information.
Full details of ECMWF presentations are listed below.
Monday, 9 January
Tuesday, 10 January
Wednesday, 11 January
Thursday, 12 January