ECMWF had a stand on open data at this year's MozFest, an annual event organised by the non-profit Mozilla Foundation around themes such as digital empowerment, open data innovation and digital literacy. The Mozilla Foundation develops and supports Firefox, the internet browser, but also actively "promotes openness, innovation and participation on the Internet, [...] which must always remain a global public resource that is open and accessible to all". MozFest is a highly interactive event where enthusiasts gather to celebrate and promote this idea.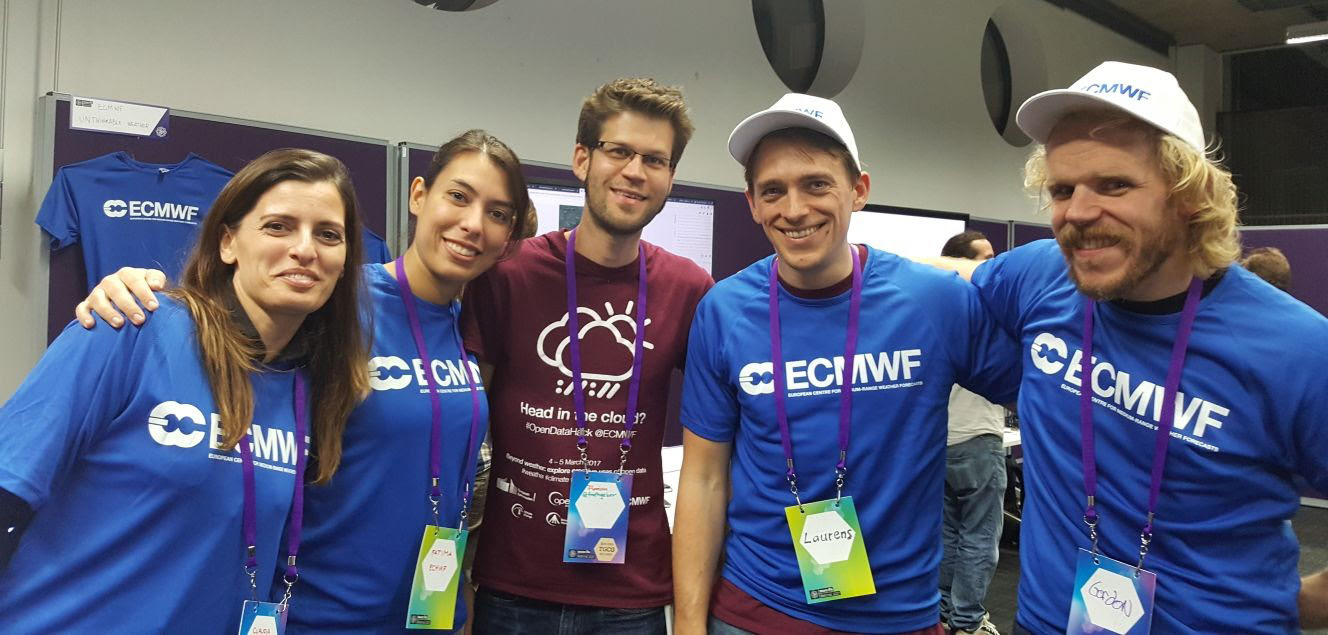 This year MozFest opened with a science fair where companies and organisations demonstrated products, software and services for the public good. This type of event attracts a diverse audience, ranging from software developers to artists, journalists, students and others, and covering a wide age range. We decided to play an active role in the event and presented some creative ways of using open data from ECMWF, including the two EU-funded Copernicus services implemented by the Centre. These are a few examples:
a machine-learning application to predict bus delays given the weather
gamification of natural disaster management
predicting malaria outbreaks using temperature and precipitation
spotting wildfires using satellite images
tracking hurricanes.
Given the diverse audience, we designed the session around a few simple concepts that could resonate with people of all ages and backgrounds. We decided to use examples based on events in the news (hurricanes, malaria, wildfires) or everyday annoyances (bus delays), and to demonstrate how the weather can influence them. We were extremely impressed by the participants' curiosity and the depth and variety of their contributions to the discussion. It was no surprise that young kids were interested in hurricanes. More surprising was the number of teachers interested in open data; biomedical students interested in the consequences of climate change on embryogenesis; natural resources scientists interested in efficient data queries; and physicists interested in how we plan to embrace the era of quantum computing.
We had come well prepared to speak about the science developed at ECMWF including Copernicus. However, the audience's curiosity took us well beyond our comfort zone. As scientists we found this experience greatly inspiring and can only encourage others to attend this event next year.