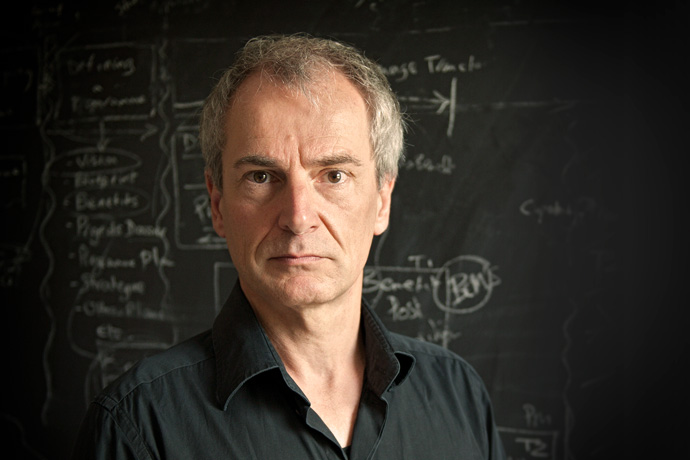 Six years ago, ECMWF launched a major programme to prepare all its systems for future supercomputer architectures. On 10 December 2019, ECMWF Deputy Director of Research Peter Bauer will set out the main results and plans to implement them.
In a lecture to be delivered during the 95th session of the Centre's Council, he will describe how the first six years of the 'Scalability Programme', which have mainly been a research phase, have already produced some operational benefits.
The lecture will be live-streamed from 17:30 UTC on 10 December.
Key achievements to date are that ECMWF has:
tested the limits of the existing prediction system on the largest supercomputing facilities in the world
explored the most promising remaining performance optimisation options that can be realised within the existing code infrastructure
established the concept of weather and climate dwarfs and benchmarks to drive performance optimisations on new processor technologies and to produce realistic estimates of sustained performance
built its entire performance enhancement strategy on the co‐design of numerical methods and algorithms on the one hand and code implementation on the other
modernised various data handling components of its forecasting system
developed a workflow and benchmark generator, which has already been used in the procurement of ECMWF's next high-performance computing facility (HPCF)
founded a European collaboration network at the interface between computational science and weather and climate science
created a new intellectual pool for scientific computing at the Centre.
The roadmap for the five-year implementation phase includes:
fully implementing an efficiency gain factor of 3 on the new HPC infrastructure in Bologna
focusing on data-centric workflows and performance portability to a range of future computing technologies for ECMWF's Earth system model and data assimilation system
running the Integrated Forecasting System (IFS) at a grid spacing of 5 km on a combination of CPUs and GPUs and a fast interconnect on the ECMWF supercomputer to be procured in 2024
ensuring that the IFS will be fully open to upcoming technology solutions
using machine learning tools and techniques to optimise observational data selection and quality control and to provide performance speed-ups in model components.
"The Scalability Programme has established ECMWF's vision and leading role in this area, but its success also depends on collaboration with Member State organisations, HPC centres, vendors, and academia, in Europe and beyond," Peter Bauer says.
"ECMWF and its partners now need to ensure that coordination and funding are sustained throughout the implementation phase of the programme."