Some ECMWF Member and Cooperating States have begun to use the Centre's operational acquisition and pre-processing system for observations and other input data. The Scalable Acquisition and Pre-Processing (SAPP) system has been open in an Optional Programme since 2019 to support the provision of SAPP to participating states.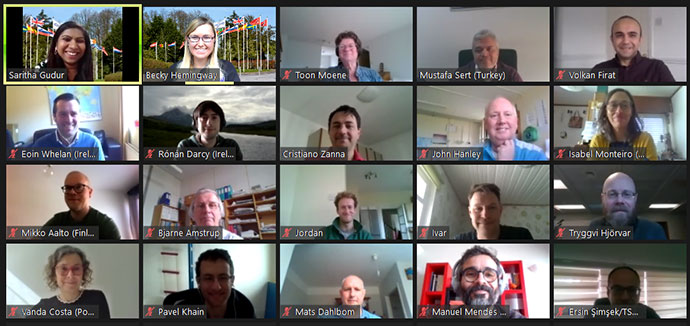 Progress made
Participating states have used SAPP to varying degrees. Some have only very recently joined the programme, whereas a few others have adopted it operationally. Ireland, which was one of the early adopters, is now using the SAPP system operationally and has demonstrated a marked improvement in their capability to perform operational acquisition and pre-processing of observations for numerical weather prediction (NWP). Notably, the implementation of the SAPP system has yielded a substantial increase in the number of observations they are able to use in their data assimilation. 
In July 2020, the Turkish State Meteorological Service (TSMS) joined Ireland and adopted SAPP operationally. They are currently mainly using it to provide BUFR observations to the TSMS Numerical Weather Prediction Division in order to run their Local Model and data assimilation. A few countries, such as Denmark and Italy, have demonstrated strong interest in using SAPP operationally soon. Overall, there has been considerable progress towards optimizing the use of SAPP by ECMWF Member and Co-operating States.
SAPP webinar and training
An online seminar in support of the SAPP Optional Programme was successfully held via zoom on 10 March. More than 30 representatives from 16 participating and non-participating States attended the online event. The objectives of the webinar were to enhance the SAPP uptake and to expand the programme. The webinar also aimed to encourage usage of the SAPP system by early users. The attendees were given an overview of the SAPP system, provision of user services to participating States, the latest software updates, and other agenda topics. Ireland and Turkey presented their testimonials about their operational use and SAPP customisation. This webinar acted as catalyst for some countries who were close to making SAPP an operational tool. After the webinar, Iceland expressed its intention of going fully operational. The overall feedback from the webinar was positive, with participants considering it to be relevant, useful and aimed at a diverse level of users. Online training sessions will be integrated with face-to-face events in 2022.
As a part of the training initiatives, earlier this year an online training module was developed and made available in the ECMWF learning portal. This course gives a comprehensive view of the SAPP system through Jupyter Notebook. The module would greatly benefit early SAPP users with little or no experience of SAPP. It includes an introduction to the SAPP Optional Programme to non-participating Member and Co-operating States as part of the expansion drive.
The way forward
In November 2019, ECMWF's Jordan Rice and Mikko Aalto (Secondee from Finland) created a beta version of the SAPP Containerised project. The project's aim was to explore the feasibility of containerising the SAPP system. This project has since been released to a few Member States for testing purposes. Users were able to build the containers from scratch and run them successfully.
The containerised solution has demonstrated that it can handle the same data as the current SAPP system and has other advantages. Work is in progress towards making the containerised solution available to all participating Member and Co-operating States. Further updates on this project will be made available on the SAPP Confluence page (https://confluence.ecmwf.int/display/SAPP/SAPP+Home).