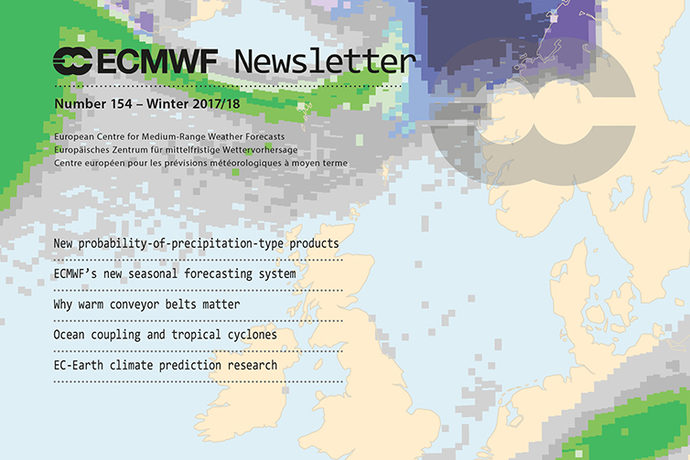 The winter 2017/18 issue of the ECMWF Newsletter is now available. As well as news about ECMWF staff and events, it features articles about new developments and the use that can be made of ECMWF products.
Contents include:
New products for precipitation type probabilities
ECMWF's new long-range forecasting system SEAS5
Why warm conveyor belts matter in NWP
Ocean coupling in tropical cyclone forecasts
Using EC-Earth for climate prediction research
A PDF version of the winter issue and a web version are available in the eLibrary.
The ECMWF Newsletter is published quarterly.
Previous issues are available on the media resources page.