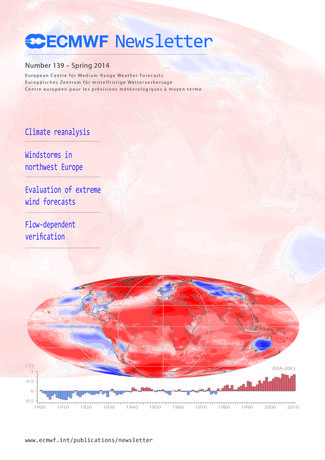 The ECMWF Newsletter is published quarterly and contains articles about new developments and systems at ECMWF.
The spring 2014 edition of the ECMWF Newsletter has been issued. It includes articles about climate reanalysis, windstorms in Northwest Europe, evaluation of extreme wind forecasts and flow-dependent verification.
Previous issues are available on the Media Resources page.