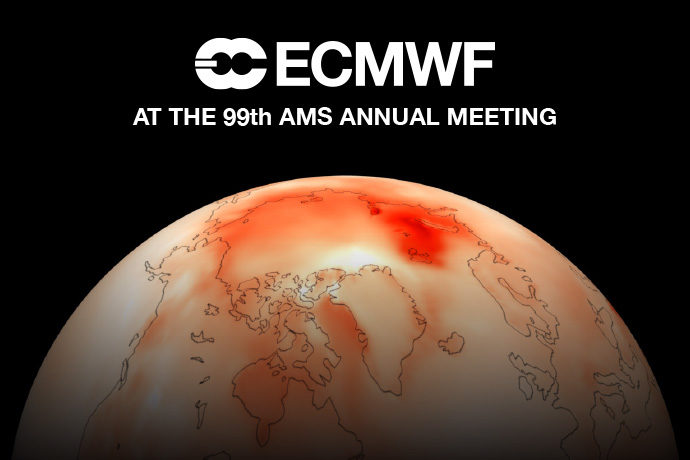 ECMWF will be at the American Meteorological Society (AMS) Annual Meeting in Phoenix, Arizona from 6 to 10 January 2019.
Our staff are presenting the talks and posters listed below and will also be available to talk to you at Booth 338 (

ECMWF booth rota). You can find more information in the conference programme.
Monday, 7 January 2019
Tuesday, 8 January 2019
Wednesday, 9 January 2019
Thursday, 10 January 2019